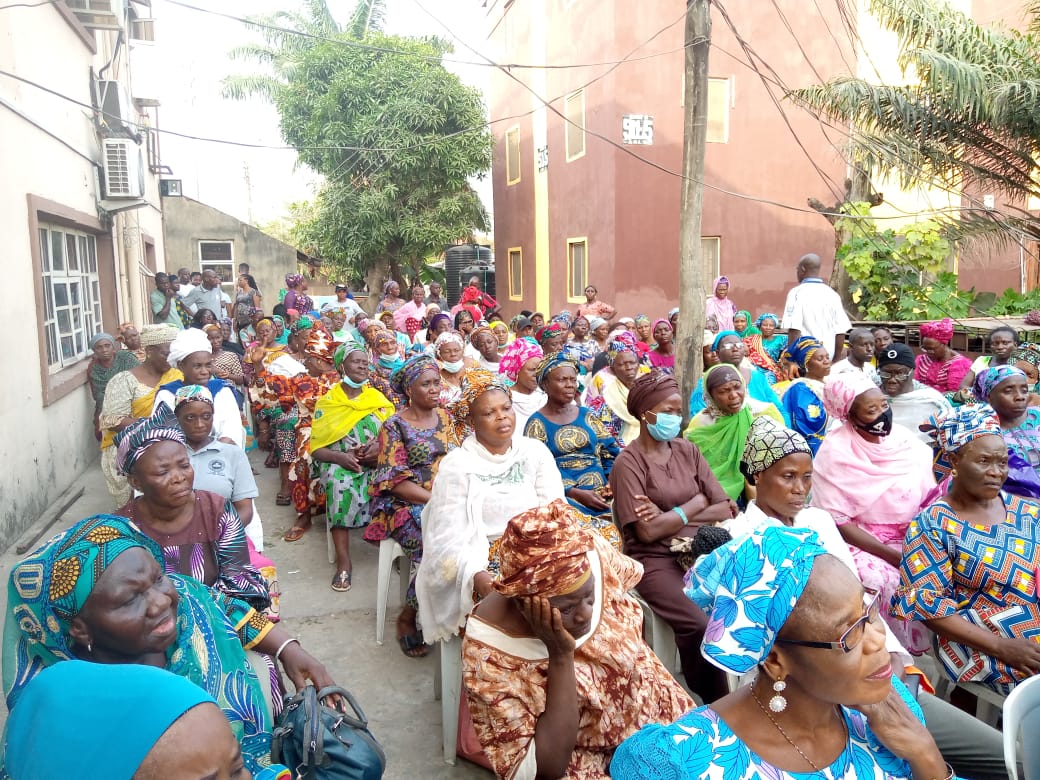 2023 elections: Geye Group strengthens voters' sensitization
February 26, 2022
0 Comments
The Geye Solidarity Group, founded by late Hon Risikat Ajoke Adegeye has embarked on strategies to further sensitize the electorates ahead of the 2023 general elections.
The decision was made during the group's monthly meeting held on Thursday, 24 February at their secretariat in Amuwo Odofin. The meeting was moderated by the immediate past Secretary to Amuwo Odofin LGA, Engr Sei Ipinlaye, who is also the Chairman of the group.
The meeting was primarily centered on how best to strengthen strategies to further sensitize prospective electorates to register and collect their Permanent Voters cards, and for existing electorates to revalidate their voters cards.
The group has put in place modalities that will motivate the people to register, collect and revalidate their PVCs.
The Chairman further reiterated to the executives and members that the group has not endorsed any aspirant for the House of Assembly and House of Representatives tickets of the All Progressives Congress in Amuwo Odofin LGA and Oriade LCDA respectively.
He emphatically told everyone that at the appropriate time all the Aspirants will be invited to the group to declare their intentions and the group will collectively decide on who to support for any of the seats.
The Chairman further clamoured that every member must make efforts to exponentially grow the membership strength of the group despite being the largest group in Amuwo Odofin. This is because of Asiwaju Bola Ahmed Tinubu 2023 presidential election.
According to him, "we need the number of voters to be very unprecedented in the history of elections in Lagos State during the 2023 general elections."
The Chairman said the group will be enrolling members into the Ilera Eko Health Insurance Scheme. This is the Lagos State Health Insurance Scheme for affordable Healthcare Services. It is also the easiest way for all Lagos residents to enjoy quality healthcare without hitches.
The new executives of the group were formally presented to the members. This was followed with special prayers for them. The Chairman, Engr Sei Ipinlaye assured both Executives and Members that the group would remain the pacesetter for grassroots followership in the All Progressives Congress, Amuwo Odofin Federal Constituency.
The Chairman, Engr Sei Ipinlaye also seized the opportunity to thank Hon. Ramotalai Akinola Hassan, the Executive Chairman of Oriade LCDA for her unfailing monthly financial support since December 2021. She has remained a good supporter of the group.