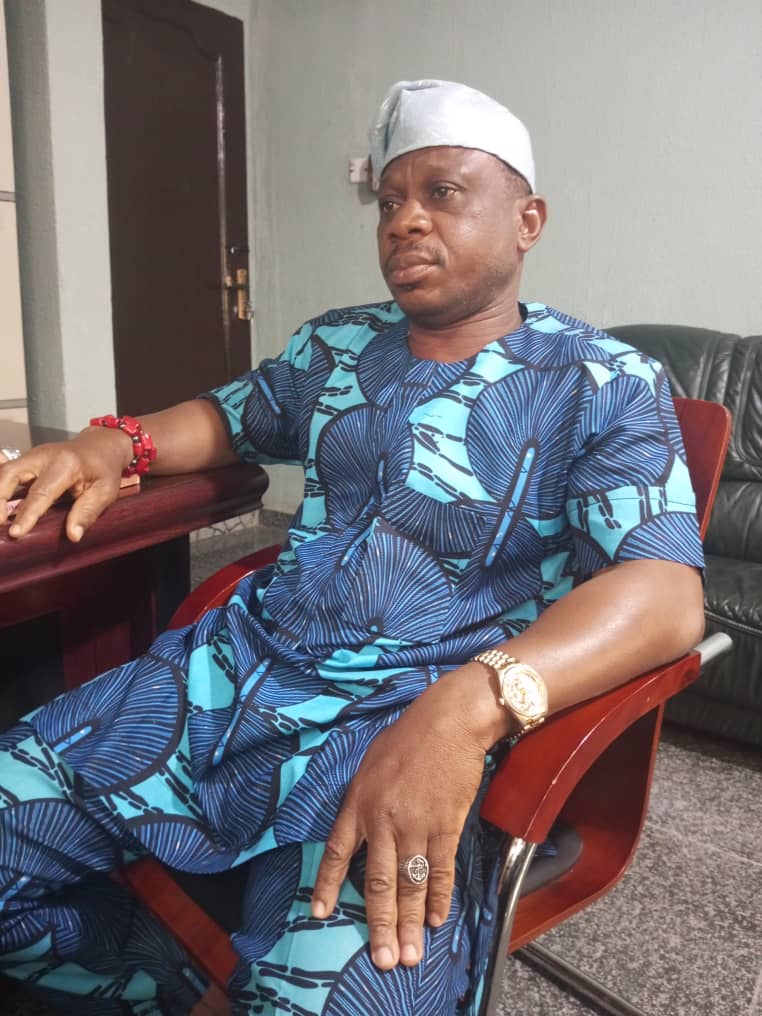 Baale Ituniraye Appeals to Ogun Government Over Cult Attacks
September 26, 2022
0 Comments
The Baale of Ituniraye, Chief Balogun Kalejaiye Habeeb Femi, has appealed to Governor Dapo Abiodun of Ogun state and the Commissioner of police Ogun state, Lanre Bankole to save his people from cultists who invaded Iraye community recently.
It was learnt that during the attack, some policemen were harassed, leading to people fleeing from their homes.
Speaking to journalists on Friday, Chief Balogun said that "On Wednesday, 19th January, 2022, cultists led by Ganiu Lateef a.k.a Eleda, Sunday Orepe a.k.a Otunba Danladi, Shakky Adamo, Yinka Ope, Zalumo Lookman, Adegangan Aderogba, Saheed Adejuwan a.k.a Agah, Azeez Shopeyin, Abiodun Shokunbi a.k.a Sempe, Idris Mansanwo a.k.a Aloma, Suliaman Mansanwo, Tijani Ganiu (King of boys), Tunde Imole, Musiliu Salau a.k.a M S. Wasiu Olaribigbe a.k.a Epo, Wasiu Omo, Damola Ogunbiyi, Saheed Apasin, Murphy Ope, Morufu Ojoge, Sule Ajasa, Kamaru Onifowosho and hosts of others invaded Iraye town and killed one Temitope Ariyo Ebenezer, with five kids and a wife.
"They drove away all the family members. On that sad day, I was not around; I went for a weekly traditional prayer in Ikorodu. This attack has rendered many people homeless and family members displaced.
"The case was reported to various police formations. And the above cultists wrote counter claims in the daily newspaper which were frivolous in nature and we responded accordingly. At Eleweran, they wrote another frivolous petition to the Police Headquarters in Abuja and we were all invited," he narrated.
Interviews were conducted and the truth was established and the matter was directed back to Eleweran police station for investigation and the apprehension of those involved.
Based on that, Ogun state police command organised a cleanup exercise so that people living in their community can return to their homes. On Tuesday, 20th September, the order of the CP was carried out and they saw all the complaints leveled against them. They saw their hideout, destroyed some of their dens and the hoodlums ran away. The police detailed some officers to enforce sanity.
It was further gathered that some hours later, some of the hoodlums came out from the bush and started shooting and some persons were injured. However, a source revealed that the cultists were those displaced from Shagamu and its environs that have taken solace in Iraye committing so many heinous crimes in Iraye and environs.
"This is not a land grabbing issue but a case of cults attack that have lasted for over eight months. They have committed all sorts of heinous crimes in the community," the Baale narrated.
News Busta in a telephone interview with the Police Public Relation, Ogun State Command, SP Abimbola Oyeyemi confirmed that three police men were attacked and injured by Ganiu Lateef a.k.a Eleda and his boys while resisting arrest.
"A notorious land grabber, Ganiu Lateef a.k.a Eleda and his boys ambushed men of the Nigerian Police Force and three of the policemen were injured. They have been treated and discharged from the hospital".
The Ogun command has vowed to track down Eleda and his boys for attacking policemen in order to escape arrest "as nobody is above the law. No matter how big you are, you are subject to the law and under the law" SP Oyeyemi explained.