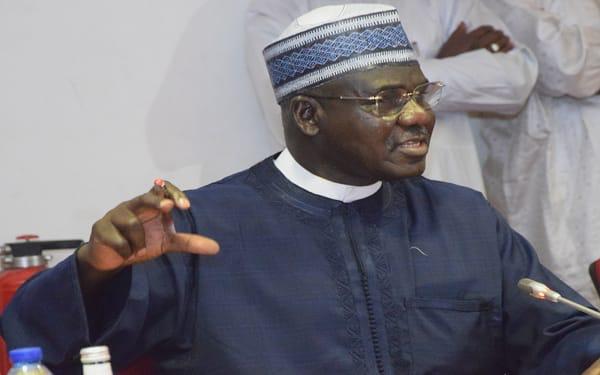 BBC: Buratai Allays Fears Of Credible Poll, Assures Police, DSS, Military's Preparedness
January 25, 2023
0 Comments
The immediate past Ambassador to the Republic of Benin and former Chief of Army Staff, Lieutenant General Tukur Yusufu Buratai ret'd, has allayed the fear of any possible breakdown of law and order in Nigeria during and after the general elections which begin February 25.
Buratai handed down this assurance during an interactive session with BBC Hausa Service.
On security, Buratai stated that
"The issue of security in Nigeria, especially during the election period, I am quite aware that the security agencies will make sure elections hold nationwide and we have the assurances especially from the Police, DSS and the Army where the Chief of Army Staff, COAS, Lt Gen Farouk Yahaya has earlier spoken to assure Nigerians about the Army readiness to provide security. For the terrorist activities of the IPOB in the SE, even though they use to strike but most of their threats are empty. They just want to instill fear in the State and the citizens.
"Am also sure the security forces will not allow them unchecked during the forthcoming election.
"If you look at the security challenges in the North, the security agencies will also provide maximum security for the safety of the electorate to be able to come out and vote peacefully," he assured.
Continuing, Buratai also spoke in ISWAP and Boko Haram saying
"I don't know how the BBC carry out their investigation on the level of insecurity in Nigeria but we did our internal investigation which also according to the Global Terrorism Index (GTI) shows security in Nigeria has improved significantly.
Attacks and killings have come down by about 48% which also takes Nigeria out of the list of nations with highest security challenges and terrorism.
"ISWAP and Boko Haram's aims have been defeated, even though I see the two as same terrorist organization but their activities have been drastically defeated and they pose no threat to the State," he said.