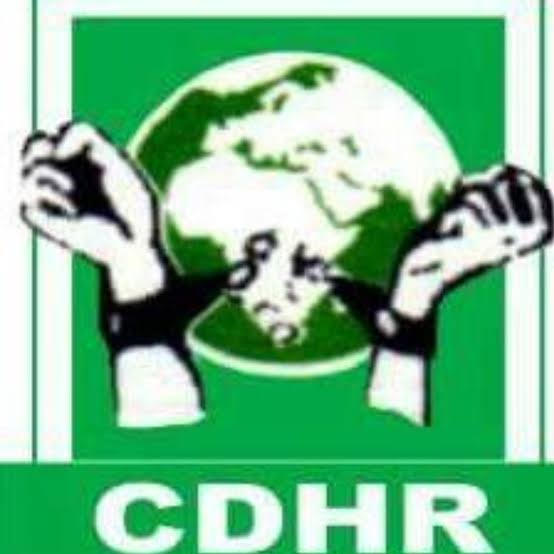 CDHR Frowns As Lingering Fuel Crisis Causes Hardships, Cripples Businesses
The Committee for the Defence of Human Rights, CDHR, has called on the federal government and relevant stakeholders to, as a matter of urgency, arrest the ugly situation of this lingering fuel crises which have subjected Nigerians to untold hardships.
The group noted that in the last few weeks, the genesis of the crisis was attributed to cases of adulterated fuel supply in to the country by unscrupulous element among the marketers with promises from regulatory agency to rectify the situation while it sanctioned the erring marketers.
In a statement signed by Comrade Idris Afees Olayinka, National Publicity Secretary and made available to the National Association of Online Security Reporters, NAOSRE, the organization maintained that the situation hasn't been positively effected as the scarcity of premium motor spirit now hits hard on Nigerians.
They noted that the promise that about 2.5 billion litres of PMS were being expected by the end of February by NNPC is yet to correct the situation, instead it worsens.
According to the statement, many filling stations are hoarding and not selling the product. There are long queues at the few stations selling fuel. They also sell at exorbitant prices not approved by the federal government while others prefer to sell at black marketers.
CDHR gathered from different sources the current prices the filling stations are selling the product is more than approved price of N165 a litre. Some petrol stations sold for between N200 to N250 per litre in Ilesha, Ife, Otan, Ila, Ede, Iwo, and Ikirun in Osun state. The same ugly situation is being experienced in kwara, Anambra, Bayelsa and in Kogi states. The black marketers sold the product between N400 and N500 a litre.
"The effects of the crisis now crippling businesses, inflating transport fares and prices of food items In Osun, Kwara and Kogi states residents decried hike in fares, which increased by over 100 per cent and exorbitant prices of food items. This situation has worsened activities of SME businesses, inflicting untold hardships on Nigerians and poor wellbeing.
"CDHR uses this medium to call on federal government and relevant stakeholders to arrest this ugly situations before it degenerates. The organization also uses this medium to remind President Muhammadu Buhari who also doubles as minister of Petroleum that the oath of office he took was not to abscond from duty when his attention is needed most," CDHR lamented.
The organization further stressed that President Buhari's sojourn abroad for medical attention is the final statement of his failure when he cannot upgrade medical facility that will cater for the well being of himself and other citizens.
They therefore, urged him to intensify efforts to relieve Nigerians of the hardships brought on them by the lingered fuel crisis as it is part of his Constitutional responsibility to see to the welfare of the people which is at stake in this matter and at this critical time.