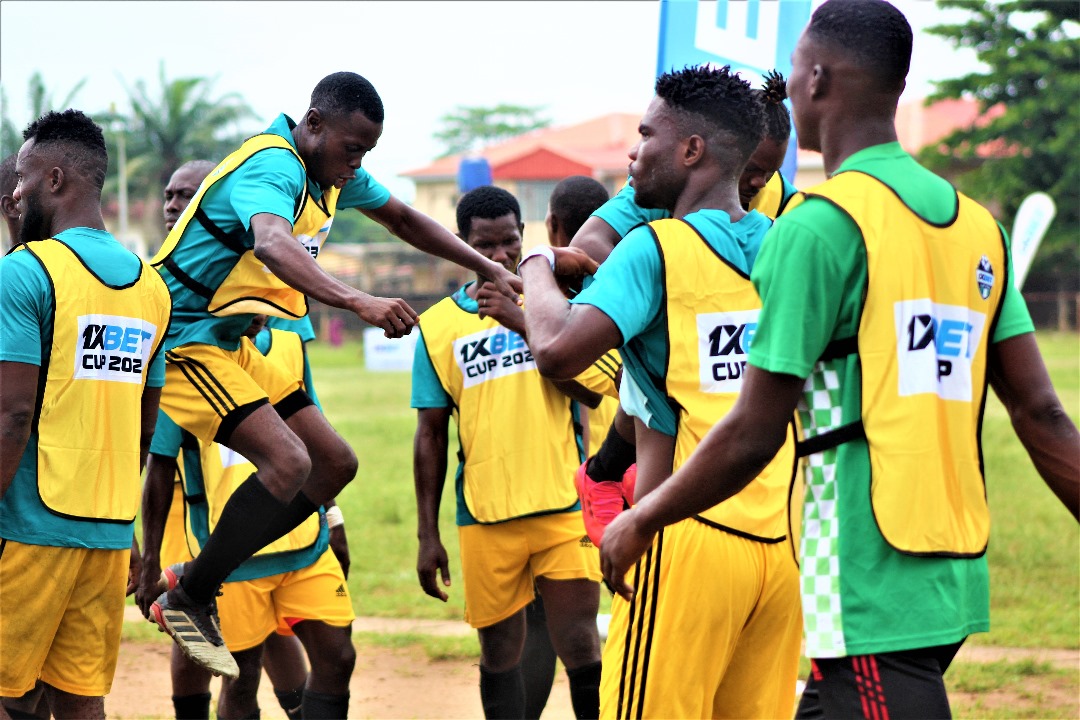 Chekas FC Thrash High Klass 4-1, Go Top Of Group A
October 25, 2023
0 Comments
The contenders are gradually moving away from pretenders, as matches continue in the LASU Conference of the ongoing 1XBET Cup Championship, taking place at LASU Stadium, Ojo. 
In the first game of matchday 2, Chekas FC thrashed High Klass 4-1 in a group A encounter, with Henry Nwosu scoring the opener in the 14th minute and Victor Bruno got a quick response for High Klass in 18th. Justin Hezekiah netted a quick fire brace in the 46th and 48th minutes.
In the other group A game, Vinmo Energy defeated LASU Blazers 2-1 to go second on the log behind Chekas who had superior goals advantage. Earlier in the day, Young Stars defeated Ajegunle United 3-0 in a group B game.
Wednesday games in the championship will see Chekas FC and Vinmo Energy clash to determine winner in group A. While in group B, Joint FC and Ajegunle United will face-off, and with Badagry United tackling Young Stars FC in the second game of the group.