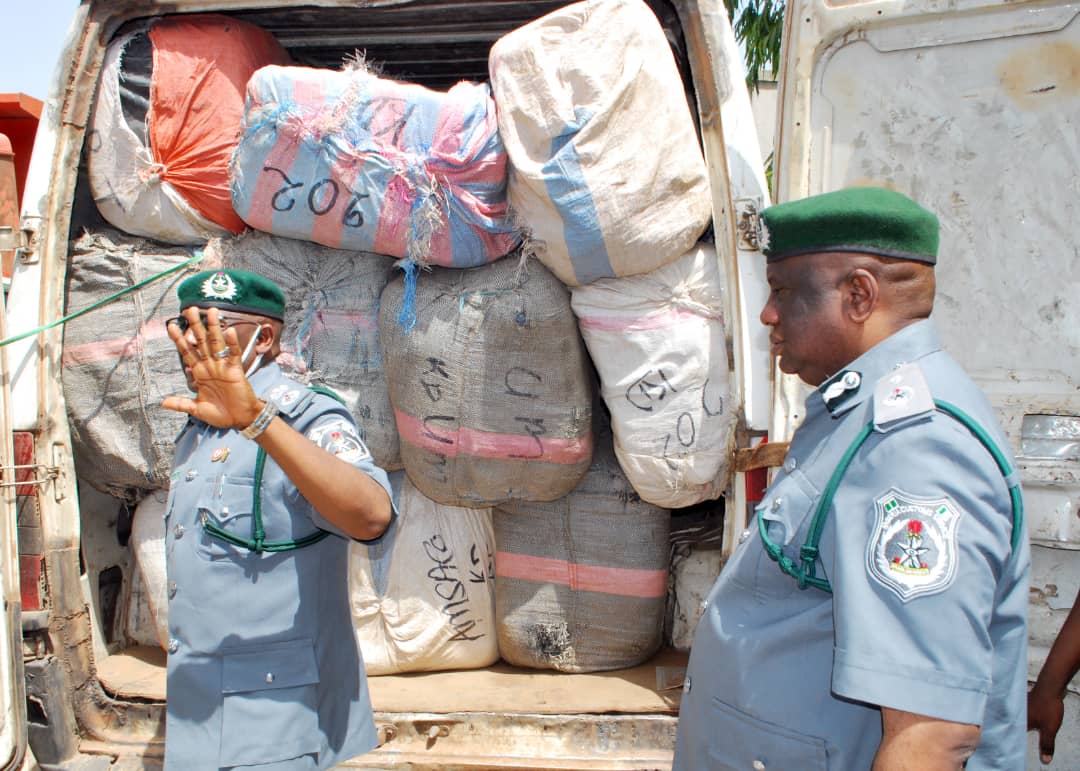 Comptroller Albashir Hamisu Seizes Over N300 Million Contrabands In February
February 26, 2022
0 Comments
In continuation of the fight against smuggling, the Federal Operations Unit (FOU) Zone B Kaduna, under the leadership of Comptroller Albashir Hamisu made 84 seizures worth N320,305,521.78 from 28 January to 23 February 2022.
Comptroller Hamisu, in a media parley on 25 February 2022 in his office, disclosed that 1,214 bags of foreign parboiled rice, a truckload of donkey hides and skin, 21 units of used and vehicles, 157 bales of foreign secondhand clothing were among the items.
According to the report signed by DSC M A Magaji and obtained by the National Association of Online Security Reporters, NAOSRE, other items seized within the period include 802 Cartons of Foreign Spaghetti & Macaroni, 800 Sacks of Adulterated Motor Oil, 510 Kegs Of PMS 25liters each, 110 Pieces of Foreign Used Tyres, 114 Kegs of Vegetable Oil and Other General Trade Goods.
However, the Comptroller attributed the Unit's successes to increased patriotism from members of the public who now voluntarily volunteer information to the Unit and an increased motivation from the CGC and his NCS Management through provision of relevant work tools.
The Comptroller also took the opportunity to inform the public of a bandit invasion and shooting incident that claimed the life of one of his officers, ASCII AA Maradun took place in Rigachikun area of Kaduna State on Wednesday 23 February 2022 and prayed for the repose of the soul of the late officer.