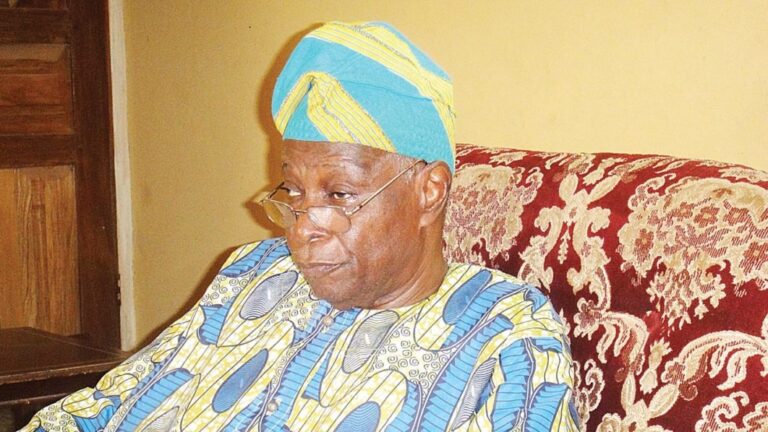 Falae: I won 1999 presidential election… results were overturned while I was asleep
Olu Falae, former secretary to the government of the federation (SGF), has claimed he won the 1999 presidential election.
Falae, who contested the election on the joint platform of the Alliance for Democracy (AD) and All Peoples Party (APP), lost to Olusegun Obasanjo, candidate of the Peoples Democratic Party (PDP).
Obasanjo was declared president after he polled a total of 18,738,154 votes, while Falae had 11,110,287.
In an interview with Daily Trust, the former SGF claimed the results of the election were altered overnight while he was asleep.
"I didn't lose. In fact, I won the election. The military felt safer in the hands of a fellow military man as their successor," Falae said.
"Yes, I worked with them; they knew what I could do, they knew my integrity, but I was not a soldier. One of them later said 'you could trust a sergeant more than a graduate'. Before the election, the government was already giving the presidential plane to him to go round Africa. I saw that, it showed their preference, but I won the election.
"I was able to serve the point of view that it was time for real change in Nigeria. But when the results came, it was very funny. I will give you an illustration. Imo state had 22 local government areas. The results for the first 18 came out and I won with a ratio of 4 to 1, which was not close. I was sure I had won Imo state, so I went to bed.
"The result from the remaining four local governments came out when I was asleep and completely overturned the results I had in the 18 local governments. It was very clear that they gave it to Obasanjo, there's no argument about that.
"They thought that was the best thing for them to do. They also thought that as a civilian I would go after them, but I had made it plain that it would be stupid of me to undermine a government I was part of. It would be suicidal."
Falae noted that a parliamentary form of government is better for Nigeria because it is cheaper to run.