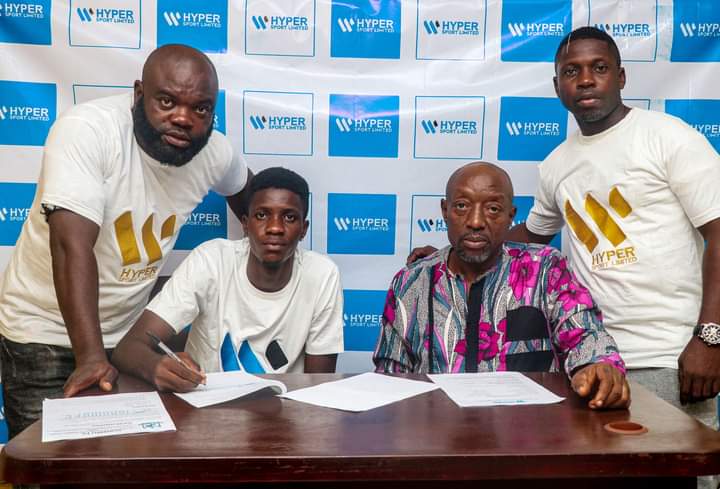 Iganmu FC Duo Moves To Japan On Scholarship
By Akeem Busari
In its continued quest to help improve the lives of Nigerian youths, particularly, young and talented footballers, the management of Lagos based NLO side Iganmu FC in conjunction with rave- making Hypersport Limited last week Saturday, transferred two of its brightest lads, Ubong Richard and Izuchukwu Lawrence to Japan.
Standing 6'4 in height, 17 years Ubong Richard is a highly rated young goalkeeper, touted to become Nigeria's goal tender in the nearest future.
Izuchukwu Lawrence is a 16 years old left-footed attacker, with unbelievable pace, strength and dribbling skills.
Both players who are signed onto Hypersport Limited led by Adebayo Egbayelo, according to a press release would be combining football and education in preparation for a fulfilling professional career.
"We believe there should be life after football or sports and that's why we're encouraging our players to combine education and football. Hypersport Limited and Iganmu FC are poised to help improve the lives of these young and impressionable players.
"Japan is a very good place for these lads to develop their careers and of course, get educated. We're in collaboration with some top quality education institutions who equally have the necessary facilities to make them better players," Egbayelo explained.