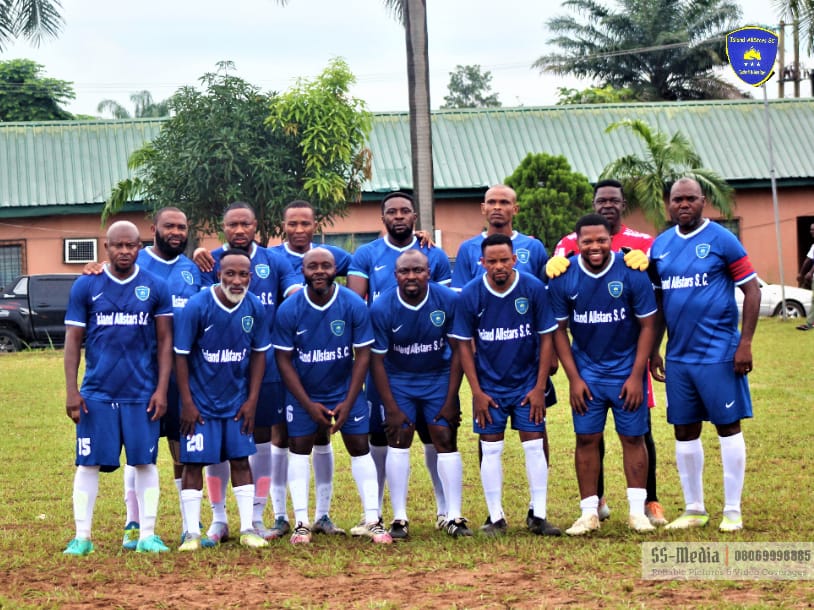 Island AIIstars Sports Club Of Lagos Retains Bragging Rights Over Owerri Fitness Club 
September 1, 2023
0 Comments
After a 2-1 first leg home fixture victory over the Owerri Fitness Club of Imo State, the Island Allstars Sports Club of Lagos team and 300-man strong contigent, ably led by its president Ikenna Maduagwu, last weekend stormed the Owerri City for the return leg match and summer events. It's was always going to be a cracker with so much pride and bragging right at stake, and it did lived up to the billing. 
The city of Owerri was already engulfed and expectant with news of the match all week, and so, spontaneously came alive with the official arrival of the visiting team and supporters on eve of the match. Expectedly all the city's major hotels were snatched up, even as the hospitality spots became a beehive of activities and cashout. Attention and courtesies of the state government was also not left out.
Then the late evening kickoff, but not after much banters and tiffs between both fans over age eligibility of some identifiable professional league players and recent ex-internationals in the home team's squad which was resolve on a free for all basis, the match commenced.
It's was a thrilling 90 + 10 minutes of beautiful but feisty football spectacle filled with sideline dramas. As the game, deservingly ended goaless.
Yet, Island Allstars ran away with the bragging rights over the distraughted home team and fans, who later treated the Lagos team to a lavished post match party in the spirit of sportmanship.