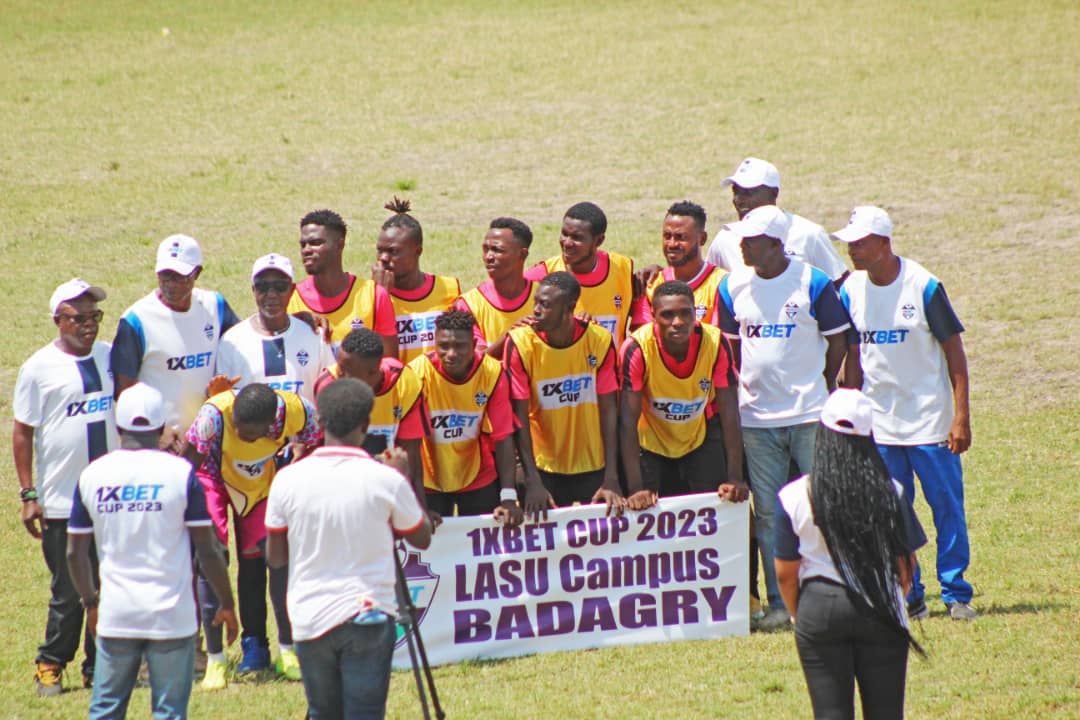 Joint FC Defeat Chekas 2-0, Picks LASU Conference Final 8 Ticket …ex-Nigeria stars praise sponsors, organisers, standard of tournament 
October 27, 2023
0 Comments
Joint FC has emerged winners of the LASU Conference of the maiden edition of 1XBET Community Football Championship after defeating Chekas FC 2-0 in the final match to pick the conference's sole ticket to the final 8 of the championship. 
In what could be described as a game of two halves, it was the turn of Joint FC to dominate after Chekas FC fluffed a couple of chances in the first half. And Joint FC made good of their opportunities and got the opening goal in the 58th minute through Balogun Taiwo and sealed the win with the second goal from Nwabuike Okwe in the 70th minute.
Speaking with journalists during final game, former Hansa Rostock and Super Eagles striker, Victor Agali expressed satisfaction with the standard of play at the championship, stating that Nigeria is truly blessed with young and talented players.
Agali also praised the sponsors of the championship, 1XBET, for supporting grassroots football development and the organisers, Match International Limited for top class organisation of the championship.
Mattias Enebeli, former captain of defunct Union Bank football club, stated that the championship is indeed, a big opportunity for grassroots players to get exposed on a proper football stage. He added that grassroots football need more support from corporate organisations to enhance its development.
Meanwhile, the train of the 1XBET Community Football Championship moves to Ikorodu community in the Landmark Conference, with games expected to begin next week.