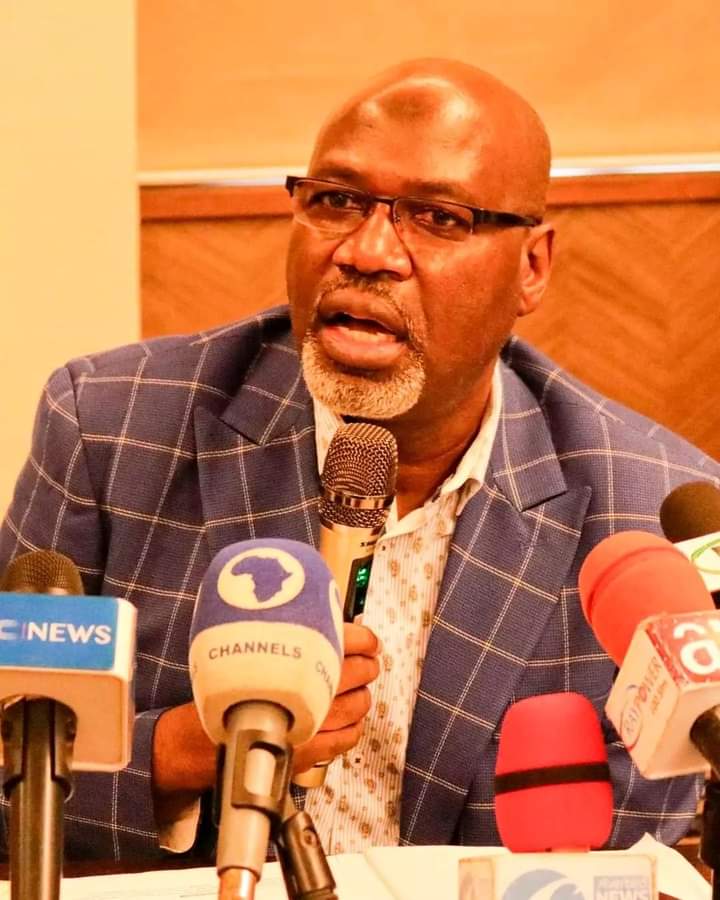 Kida Plots End To NBBF Crisis; To Amend Constitution
April 17, 2022
0 Comments
…To Set Up Peace Committee That Will Reconcile Factions
By Peter Edema
Ahmed Musa Kida, Nigeria Basketball Federation president, has began moves to end the crisis plaguing the federation by setting in motion plans to amend some contentious sections of the constitution.
The 2019 constitution of the federation approved by both the Ministry of Sports and Youth Development along side FIBA has been variously criticized by those opposed to his presidency.
However, in order to bring all stakeholders under the same umbrella so as to end all acrimony in the sport, the NBBF board meeting of 9 April 2022 in Lagos agreed to
"The amendment of certain portions of the 2019 NBBF constitution, as proposed or requested by all basketball stakeholders."
Consequently, "the board has thus set in motion the processes, as required by the constitution for the Amendments, which will include submissions already received from some stakeholders, and the Federal Ministry of Youth and Sports Development that have been collated already."
According to a communiqué released at the weekend, "All state associations and members of the NBBF shall be communicated to submit their proposals as expressed by them in the last two extraordinary and the elective Congresses."
The board also resolved to make a concerted and genuine effort to carry along all genuine stakeholders of basketball in order to resolve the acrimony and mistrust which has permeated the basketball family for some time now, and which manifested towards the end of the tenure of the last NBBF Board.
Towards this end, it resolved to set up a Peace Committee that will be composed of well-known and respected basketball aficionados that would be tasked with the singular objective of genuinely reconciling all members of the Nigerian Basketball Family for the good of the game, and to move forward in unison, once and for all.
In its development drive, the board also resolves to reach out to other institutions of higher learning, other than Nigeria University Games, and the Nigeria Schools' Sports Federation with which it is already collaborating on developmental issues.
The bodies are the Nigeria Polytechnic Games and NATCEGA, to widen the scope of support that the NBBF can offer to Basketball events for the growth and development of the game of Basketball in those institutions and in Nigeria, as a whole.