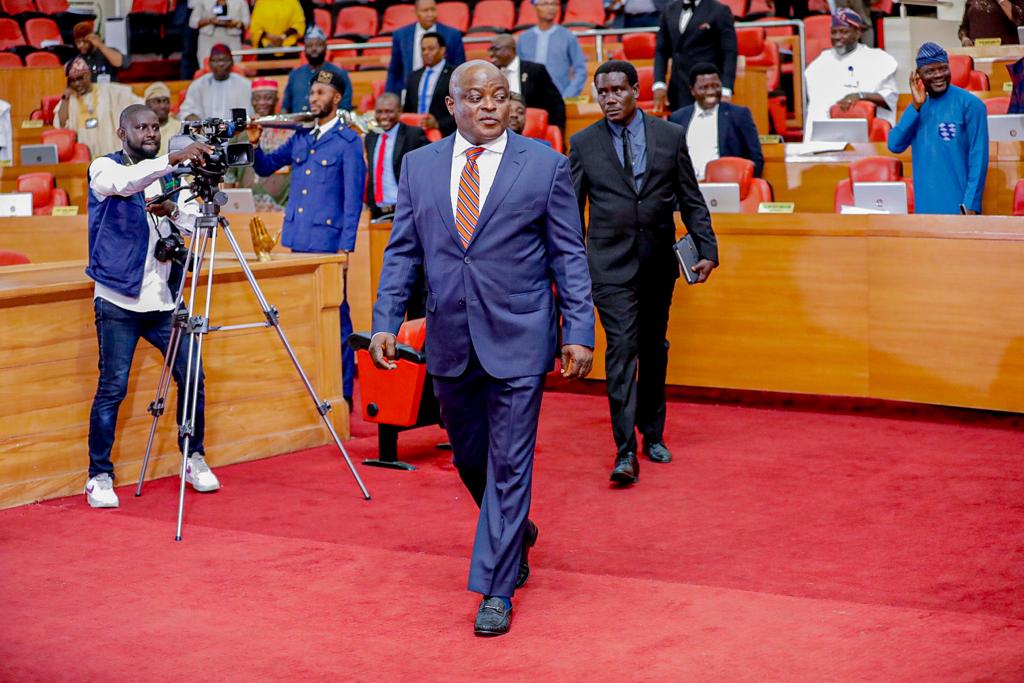 Lawmakers Celebrate Obasa At 51, Call Him An Asset To Lagos
November 9, 2023
0 Comments
Members of the Lagos State House of Assembly took time on Thursday to praise Speaker Mudashiru Obasa for his roles in the development and progress of Lagos state.
The lawmakers said Dr. Obasa, who will be 51 on Saturday, had made a name that cannot be erased from the history of Lagos as well as the legislature in Nigeria.
Each of the lawmakers, who spoke at a plenary presided over by the Deputy Speaker, Hon. Mojisola Lasbat Meranda, spoke about Obasa's achievements and his effective leadership of the Assembly.
Announcing the birthday, the Majority Leader of the House, Hon. Noheem Adam, noted that since the eighth Assembly when Dr. Obasa first became Speaker, Lagos State has made giant breakthroughs.
According to Adam, Obasa's marks have been noted in the establishment of the Neighbourhood Safety Corps, a state security outfit whose bill was sponsored by the Speaker.
The Majority Leader also mentioned the Cancer Institute Law, the law to promote the use of Yoruba Language and the Anti-kidnapping law of Lagos state describing them as the result of the Speaker's love for Lagos.
While Adedamola Richard Kasunmu, Deputy Majority Leader of the House, noted the roles of the Speaker in the continuous progress of Lagos, saying Obasa's importance cannot be undervalued, his colleague, Hon. Nureni Akinsanya, described the Speaker as a "wonderful person.
"On behalf of my leaders and the people of Mushin Constituency 1, I hereby congratulate him. He is the longest serving Speaker with this third term in office. We will continue to support him to lead us."
On his part, Hon. Femi Saheed said Obasa's hard-work reflects in the respect he earns from his colleagues across the country.
"He is a good teacher and, through him, we have learnt a lot in relation to lawmaking. We can further make him proud when we continue to follow his footsteps," he said.
Calling Obasa a courageous leader, Hon. Abdulkareem Jubreel, who said he had known the Speaker since 1998, added that the third citizen of Lagos always stands by his promises.
"If the Speaker stands with anyone or a cause that can favour the masses, he does not look back," he said.
Hon. Steve Ogundipe, who said he had worked with the Speaker before joining the House as a lawmaker, described Obasa as a leader who constantly strives to build people.
Congratulating Obasa, a lawmaker, Oladele Ajayi, recalled how some people in Agege, during a discussion, said they would continue to support the Speaker for as many times as he wants to vie for a political office.
Summing up the discussion, Deputy Speaker Meranda who congratulated the Speaker, prayed that he would continue to lead the Assembly with wisdom.