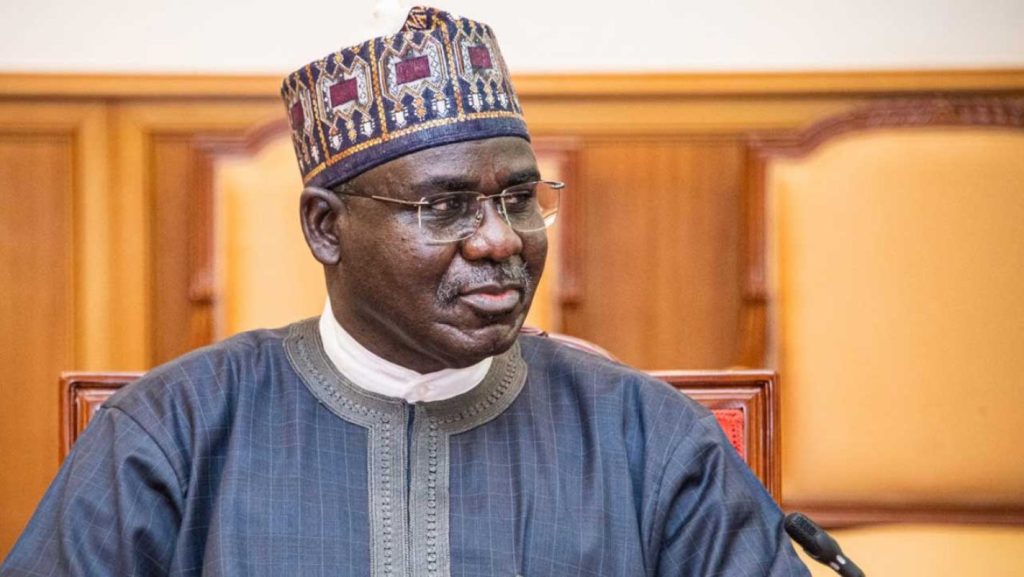 Leaked: Buratai Issues 7-Day Ultimatum To Vision Media Services To Retract False Publication
November 15, 2023
0 Comments
Former Chief of Army Staff, Lieutenant General Tukur Yusufu Buratai (retd), has issued a seven-day ultimatum to media outfit, Vision Media Services Limited to retract a false publication against his person.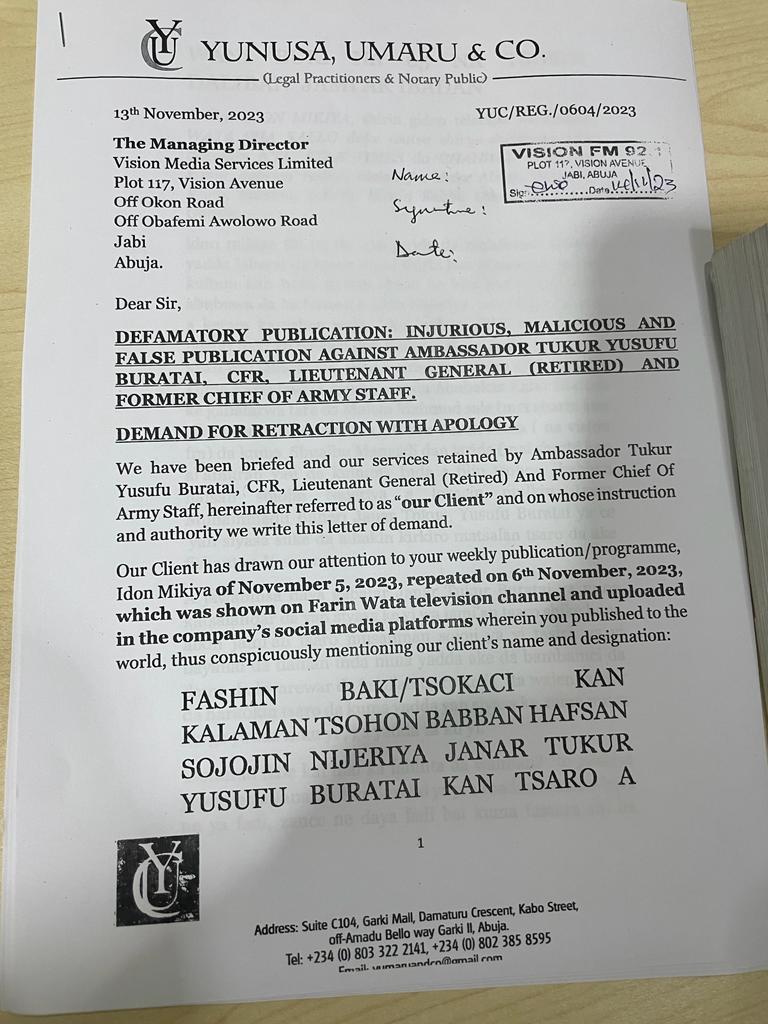 Writing through his lawyer, Yunusa, Umaru & Co, Buratai threatens to sue the company over their defamatory publication if the request for retraction is not adhered.
Vision Media Services Limited had, during their weekly publication programme, Idon Mikiya on November 5th, 2023, twisted Buratai's presentation in a public lecture in Ibadan.
The programme was also repeated on November 6, 2023 on Farin Wata television channel.
In the letter, dated November 13, 2023, Buratai, who also served Nigeria as Ambassador to the Republic of Benin, accused the media company of defamatory, injurious, malicious, and false publication against his person.
The letter stated that the attention of His Excellency, Ambassador Tukur Buratai was drawn to the weekly publication/ programme, Idon Mikiya of November 5th, 2023 which was repeated on 6th, November 2023, and was shown on Farin Wata television channel and uploaded to the company's social media platforms.
The publication, no doubt, was false and defamatory and was intended to bring the towering reputation of Buratai to ridicule and cause odium or malignity to him.
The programme was a deliberate fabrication and misinterpretation of the intelligent presentation of Buratai at the 2nd stanza 2023 public lecture organized by the Alumni Association of the University of Ibadan on Friday, November 3rd, 2023 titled, Public Service and the Imperative for National Security in Nigeria.
The letter further stated that since the publication, Buratai has received countless phone calls and text messages from family, friends, colleagues, and associates who incessantly call to commiserate and enquire about the said publication.
Consequently, the management of the publication company has been requested to publish a retraction of the said defamatory piece in three national newspapers inclusive of their own platform where the false publication was aired within seven days.