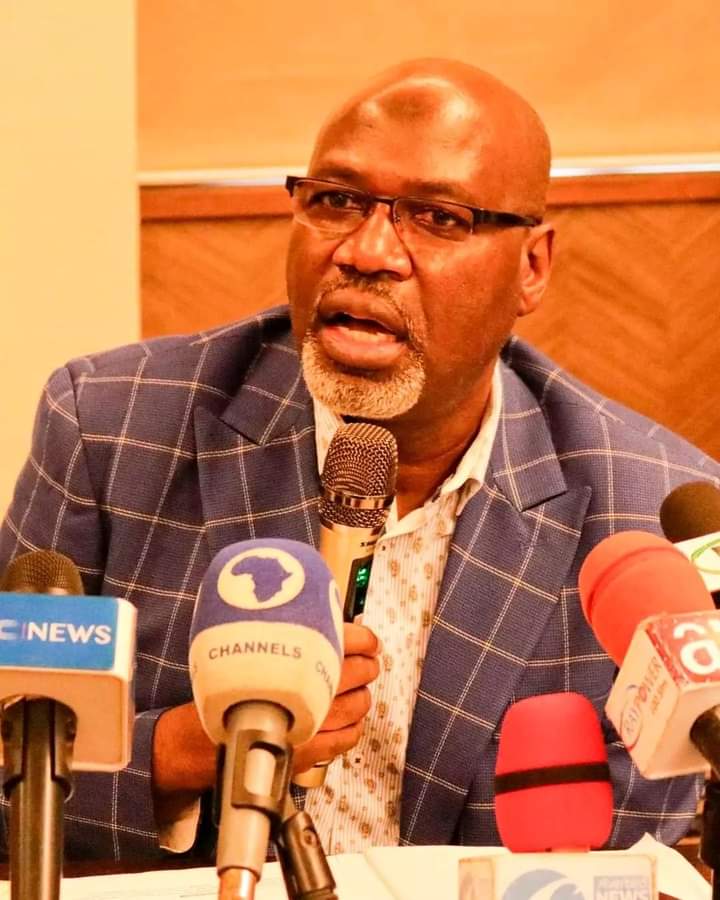 South West Basketball zone set up committees to launch activities
April 13, 2022
0 Comments
Various committees have been set up to enable the smooth takeoff and running of basketball in the South West under the leadership of its zonal representative on the Nigeria Basketball Federation board, Olumide Oyedeji.
This decision was taken during the inaugural meeting of all basketball chairmen in the zone.
The advisory committee made up of elder statesmen such as Prof. Mobolaji Aluko, Dr. Akinbamowo Yele, Hon Saka Ogunleye (Vice Chairman, Ondo State Basketball Association), Adigun Adewole, former D'Tigers captain, and NBBF vice president, Babs Oguande will be chaired by Ganiyu Otenigbagbe and Adelanwa Alabi to act as vice.
General Manager of Jamz FM Ibadan and Vice Chairman, Oyo State Basketball Association, Tony Awobode will chair the Media and publicity committee of the zone and will be assisted by Oni Afolabi. Segun Ikuesan, Solomon Ajuziogu, Femi Adefeso, Blessing Nwosu, Brian Iyoha, Yomi Adeyeye, Lateefah Ohiosumuan, and Abiodun Alabi complete the list of the committee charged with spreading the good news from the zones.
The Technical, Grassroots, and Competitions committee will be headed by Olumide Oyedeji and assisted by Engr Opeyemi Babalola (Osun State Basketball Chairman).
Other members of the committee include Damola Awosika, Tunde Popoola (retired FIBA referee), Shomola Shola (Head, FIBA technical officials in Nigeria), and Fagbemi Dipo (Head Coach, Ogun State).
Lagos State Basketball Association Chairman, Harper Barbara will chair the marketing committee and be assisted by Engr Babatunde Babalola (Chairman, Oyo State Basketball Chairman). Others include Babalola Opeyemi, Dr. Babalola Gboyega, Engr. Seyi Olayemi Martins, Francis Gbiri (Chairman, Ondo State Basketball Association), and Olumide Oyedeji.
Meanwhile, Vice Chairman of Osun State Basketball Association, Dr. Kehinde Aderounmu has been named as the South West Secretary-General. The lecturer and coach at the Department of Kinesiology, Health Education and Recreation Obafemi Awolowo University, Ile Ife, Nigeria will be in charge of the day-to-day administrative affairs of the zonal office.