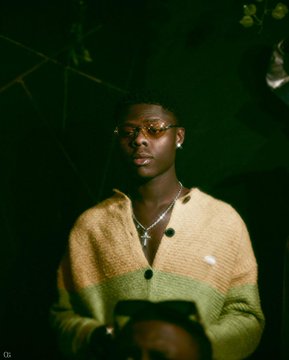 Those who killed my son will know no peace, Mohbad's mum declares
September 18, 2023
0 Comments
The mother of late singer, Oladimeji Aloba popularly known as MohBad, has declared that those involved in the death of her son will know no peace.
Mrs. Aloba who spoke in Yoruba, debunked claims saying her son was mentally unstable while concurring to her son's claims of being given a whitish substance to consume who died on Tuesday, September 12, at the age of 27.
She said: "My son was in the studio working when the other boys were arrested. He wasn't even in the house when officers visited.
"Upon his release, MohBad told me he was given something to drink and from that day, things got worse. My son lived in perpetual fear till the day he died. His troubles began when he joined Marlian Music. He ceased to be at peace since that day.
"I was called on multiple occasions and told how my son was battered and assaulted by Naira Marley and his people. MohBad boycotted several shows because of information that Naira Marley and his boys could be at the same show."
"MohBad was not mentally ill. I have remained quiet because I wasn't permitted to speak until now. He was married with a son. How do people tag such a person as mad? I was home when I got a call on Monday that my son had passed. I was just with him days earlier, this is painful.
"All the people spreading rumours about him, fear God. Whoever has a hand in his death will surely face the wrath of God. I knew trouble was looming when he told me about Naira Marley."
Pleading with Nigerians for her son to get justice, she cried out, "I am calling on Nigerians to help me get justice for my son."