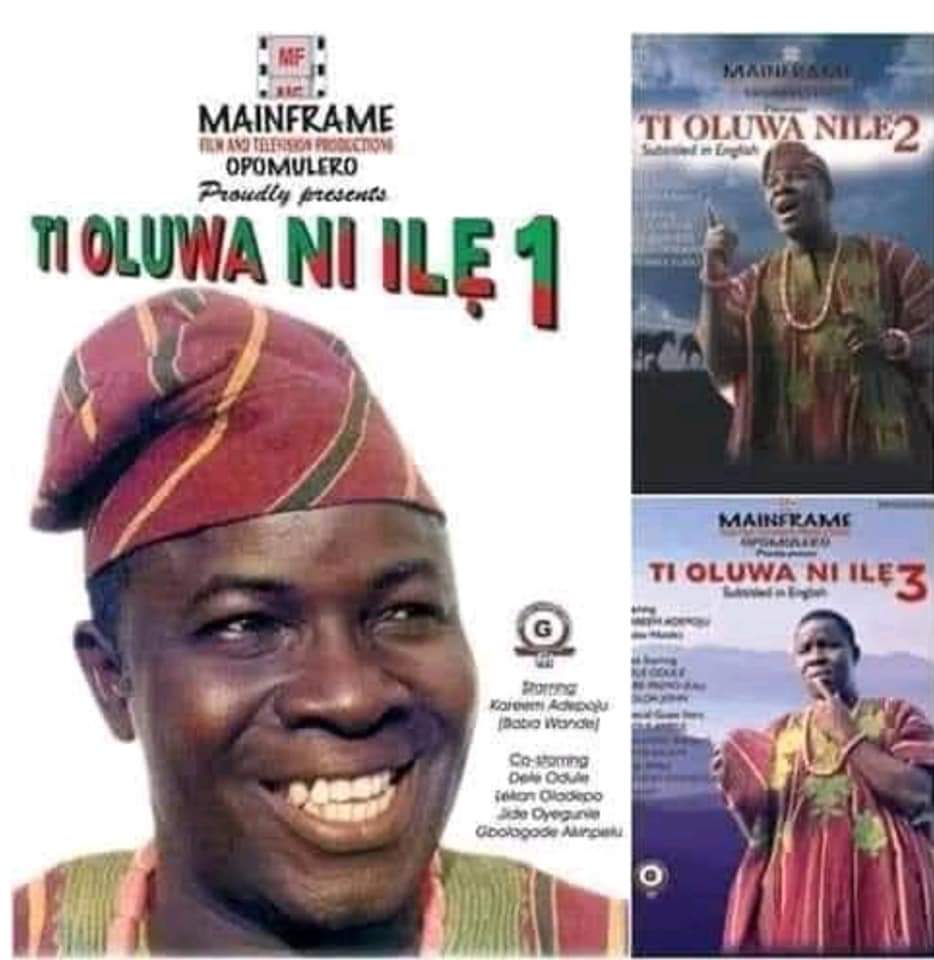 Tunde Kelani Cheated Me On Ti Oluwa Ni Ile -Baba Wande
Veteran actor, Kareem Adepoju, popularly known as Baba Wande has alleged that Nigerian Filmmaker, Tunde Kelani has not been sharing with him, the proceeds made from the popular film 'Ti Oluwa ni Ile'.
Baba Wande revealed this in an interview with BBC.
Baba Wande said "What happened was that I wrote the story and told Tunde Kelani about that story, he assured me that he would ensure the story was produced as a film. He provided all the equipment used and I provided the story, costumes and invited actors and actresses in the film.
"Tunde Kelani established a production company. He was the one who produced and financed the film. We both agreed that we would split the proceeds of the movies; he would take 70 per cent while I would take 30 per cent.
"The first money we made was #180,000 and I was given #15,000. I had expected 30 percent of the money made. They claimed there were other expenses but I was not satisfied with what I was given.
"Subsequently, they would only ask me to go and meet thee accountant, I wouldn't know how much was made. Later, people were demanding for part two of the film. The film was then very popular. I didn't want to continue because I was not satisfied with the money they were giving me.
"I later travelled to Abeokuta to meet Kelani and we both wrote part two and three of the film. I knew if we didn't finish the film, people would be saying it was Baba Wande that started a film and couldn't finish it.
"After we finished the film, I stopped getting involved in whatever he was doing and I did not ask for anything from him and he too did not give me anything till today.
"I don't know how to lie. He has been the one selling the film and spending the money.
"People have advised me to go to court but I declined because we didn't start with lawyer, we are friends, and it won't be nice to end up in court.
"I thank God because I don't have the feeling that I was cheated. God has blessed me."