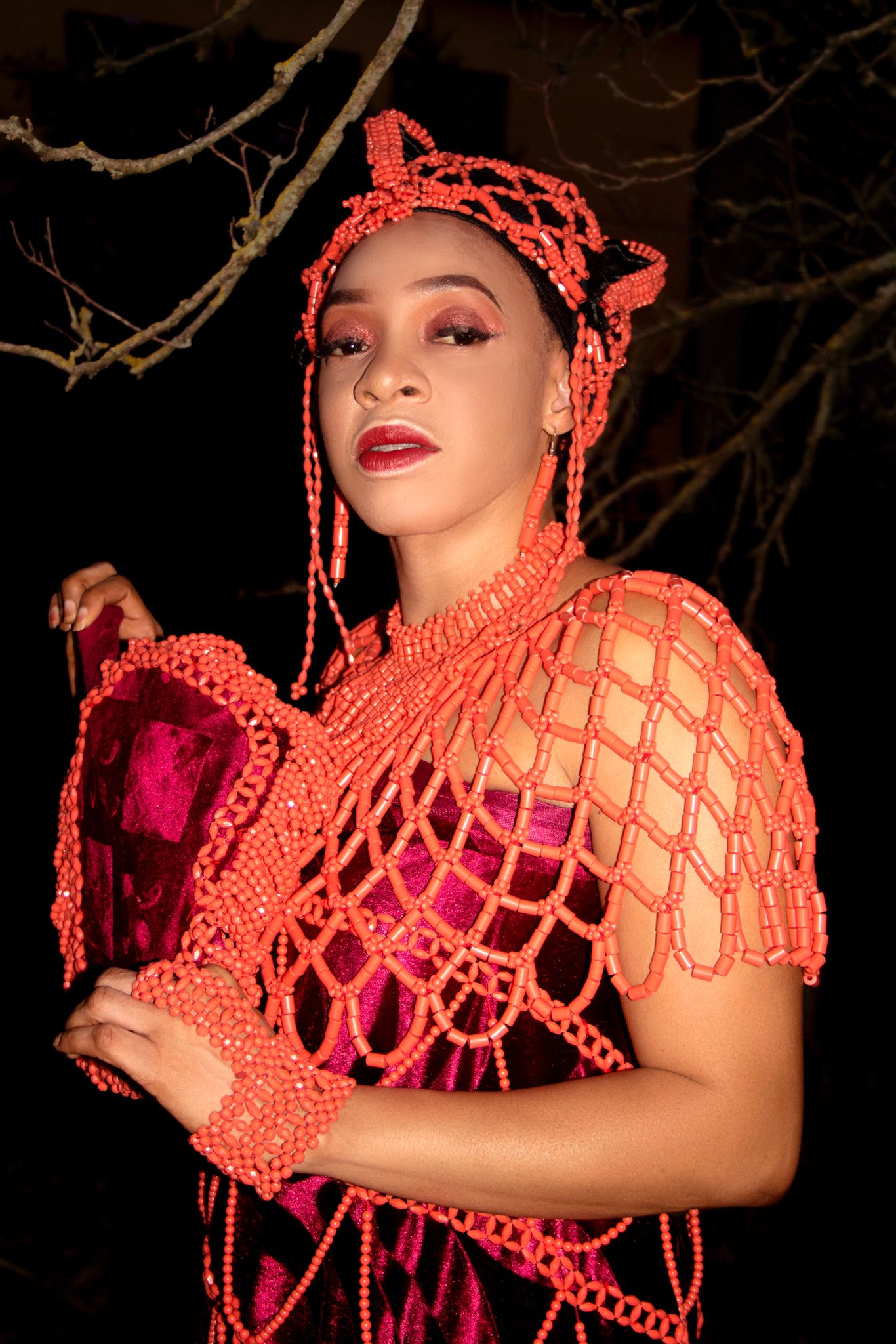 Unveiling Princess Okaine Okojie: Cultural Ambassador, Media-Preneur And Philanthropy Of Repute
Call her a beauty Queen. A smart and intelligent Queen. Benevolent, philanthropist, mediapreneur and a cultural ambassador, you are still referring to Princess Okaine Okojie.
A great Queen of Uromi in Esan tribe of Edo State, Princess Okaine Okojie deserves all the mentioning.
This great woman of substance, who will be appearing on a popular show; Forty and Fabulous TV Reality Show, (a show put together by Mothers of Models International Ltd, is aimed at supporting and encouraging ladies above forty, even when married that they should still strive to make their dreams come true in any sphere of life's endeavour) on Sunday March 6, 2022, hails from the royal clan of Idumu-Okojie-Ebhoiyi in Uromi, Esan North-East Local Governmen Area of Edo State.
Her father, Prince Anthony Okojie is from Idumu-Okojie while her mother, Mary Okojie hails from Idumu-Obodo-Efandion both in Uromi Town and the 4th child in a family of 7 children.
Princess Okaine was born and brought up in Esan Land. She attended Akho Primary School Akho Irrua ,Our Ladies of Lourdes Junior Secondary School Uromi and Irrua Girls Senior Secondary School Irrua.
On completing her education in Nigeria, she travelled to Europe for greener pastures where she has lived and worked as a professional Marketing Executive for the past 20 years.
She is a frontline promoter of Esan culture. She was instrumental to the success of the 'Esan Language Challenge' which went viral on social media in the second quarter of 2020.
One of the reasons she was made a Cultural Ambassador by the National Commission For Museum and Monument
On a regular basis, she hosts and anchors live shows on social media where she showcases and promotes Esan tradition and culture. Her burning desire to showcase Esan cultural heritage to the world compelled her to float 'Esan Akugbe TV', a YouTube channel which promotes Esan tradition and culture, where she runs an exciting and interesting Esan talk show on the platform on a weekly basis.
Aside her flair for the tradition and culture of her people, Princess Okaine Okojie is an international model, social media influencer, actress, presenter and above all, philanthropist.
She is the founder of 'Princess Okaine Initiative', a non governmental charity organisation which renders assistance to the needy and less privileged. The initiative has successfully organized several charity programmes in Ewattto, Emu, Irrua, Ewu, Ugboha, Uromi and other communities in Esan Land.
The young iconic lady is a member of many local and international organisations. At the moment, she is a member of the Board of Trustees of Esan Mega Forum which is the apex socio-cultural organization of the great Esan people of Nigeria.
As of today, the forum which has branches in many cities and towns across the country operates the largest and most interactive Esan social media platform.
On a regular basis, her NGO, 'Princess Okaine Initiative' do embark on charity outreaches to rural communities.
For example, in 2020, the initiative organized free awareness lectures and skill acquisition training programmes for students of selected secondary schools in Esan Land and also distributed free food commodities to indigent residents of Ugboha community.
Also, in December 2020, the initiative donated empowerment grants and free textile wrappers to women during the grand launch of the initiative in Uromi.
And as a result of her good works, His Royal Majesty, Anselm Edenojie II, JP MFR, the Ojuromi of Uromi Kingdom formally endorsed 'Princess Okaine Initiative' on 26th December, 2020.
Princess Okaine Okojie chaired the organizing committee of the 2020 edition of the Esan National Day initiated by Prince Innocent Omozokpia which is the biggest annual socio-cultural event in Esan Land
On a yearly basis, Princess Okaine Okojie coordinates the Miss Esan Beauty Pageant powered by Esan Mega Forum under the leadership of Prince Innocent Omozokpia.
In December 2021 she organized a program on Women Empowerment and the importance of Education of the Girl-Child In Italy and was televised in Italian National Television, after which she was given a recognition by the Italian Art and Culture Ministry.
From time to time, Princess Okaine Okojie renders financial assistance to the needy and less privileged.
Princess Okaine Okojie's hobbies include; helping people, travelling, singing, dancing, reading and cooking. She is proudly and unapologetically Esan.
She is blessed with a lovely daughter.