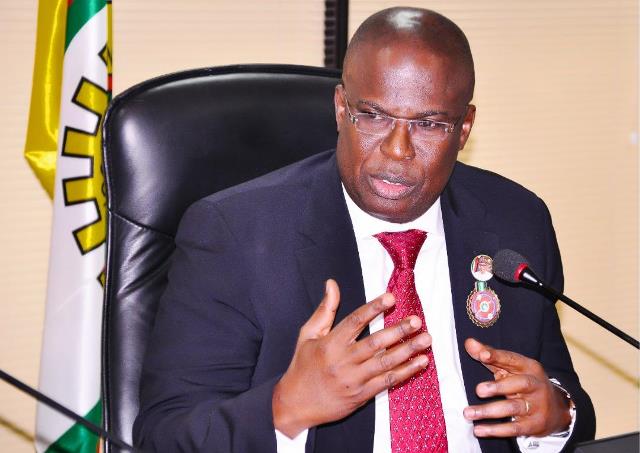 FG tasks oil companies on workable, quick energy transition strategies
By Ella Anokam
The Federal Government has tasked the National, International and Indigenous Oil Companies to come up with workable and accelerated energy transition strategies for the country.
This includes focusing on critical factors that can make them happen, whether these factors relate to the government, society, policy makers, technology, investors or the industry itself.
Chief Timipre Sylva, Minister of State, Petroleum Resources, made this known on Tuesday in Abuja at the CEO Roundtable Session at the ongoing fifth Nigeria International Energy Summit (NIES 2022).
The summit has its theme as "Revitalising the Industry: Future Fuels and Energy Transition".
The News Agency of Nigeria (NAN) reports that the Roundtable which engaged top CEOs from the National Oil Company, International and Indigenous Companies dwelt on "Strategies for Confronting the Energy Transition" in the country.
He noted that it assembled the companies on session in the bid to drive a new narrative and make energy transition the cornerstone of the country's industry policy.
"What is obvious from this energy transition journey is that the oil and gas industry will face more scrutiny in their operations and business models.
"They will have to explain more often the impact of their activities to the environment, their contributions to reducing greenhouse gas emissions and their efforts towards achieving net-zero carbon emissions.
"While we pursue the country's energy transition agenda, let us also recognise that fossil fuels will continue to play a critical role in our energy and economic systems," he said.
He said while the role might appear to be in contradiction with the energy transition agenda, fossil fuels would still remain important and would remain integral part of the vision in our energy transition journey.
He gave the assurance that the ministry in discharge of its mandate would become an enabler to make a seamless energy transition in Nigeria happen.
Sylva also noted that the ministry had strived to ensure an enabling environment to improve the Oil and Gas value chain, driven by modern technology, industry, best practices, stakeholders' engagement and innovations in alternative energy.
"No energy company will be unaffected by this energy transitions. Every part of the industry needs to consider how to respond.
"Doing nothing is simply not an option," Sylva said, quoting the International Energy Agency (IEA).
Speaking, Mr Victor Bandele, Deputy Managing Director, Deepwater, TotalEnergies, said it focused on increased participation and partnership with companies that were fully aligned with its aspirations.
According to him, it also partners the Nigeria Liquefied Natural Gas because it believes gas is a transition fuel.
Bandele wondered that if currently there were 7.6 billion people globally, by 2060 being the targeted year for zero emission, there would be 10 billion people, thereby posing challenge to the country.
He said it was investing in Nigeria and promoting access to clean energy and embracing project that had a notion of reducing emission.
"We are deliberate in our effort, believing the will demonstrated in Petroleum Industry Act (PIA 2021)," he said.
Also speaking, Mr Osagie Okunbor, Chairman Shell Company, said it strongly believed in universal energy targeting zero net emission in 2060.
Okunbor said it was looking forward to increasing gas component by 55 per cent for energy mix adding that it had clear target for net zero emission.