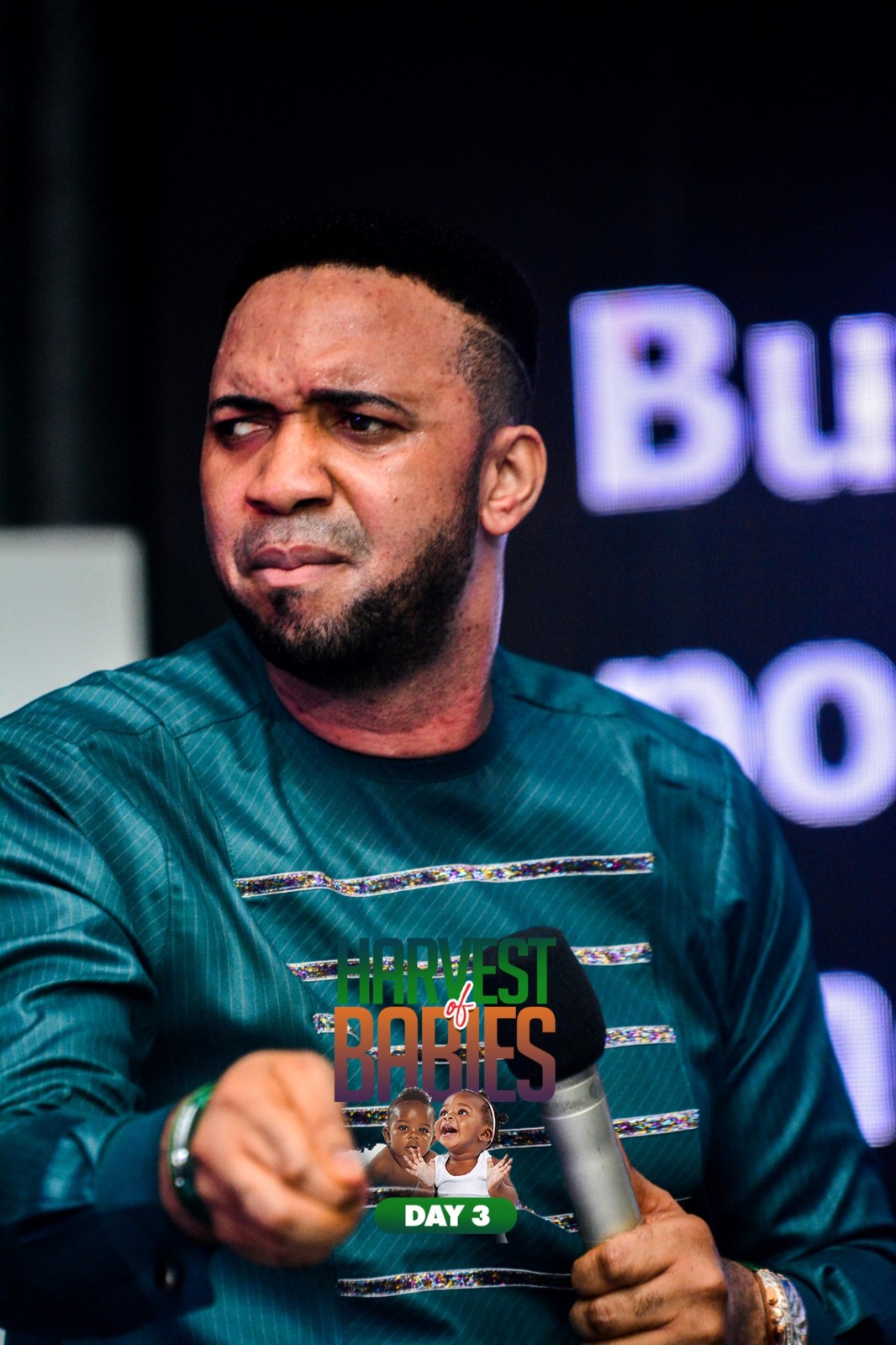 Grace Nation Harvest of Babies: Your Prayers Give God Legal Backing to Act on your Behalf – Dr Chris Okafor
The four days prophetic conference, Harvest of babies witness powerful hand of God as over one million miracle babies were released by God himself at the international night of Prophetic, miracle and solution day 3 of the conference.
Elohim came to town through the Harvest of babies' conference and the result will be so enormous because many expectant mothers carried their miracle babies and testimonies have started to come.
Earlier in his sermon with subtitle "Violent Prayer as a tool to break out of Barrenness" the lead Pastor of Grace Nation internal and chief Host Dr Chris Okafor said Prayers is the most important Aspect of Christians activities in the kingdom, he said there is no situations that cannot change for person that understand the importance of the secret place.
The Generational prophet of God said Prayers gives God authority to Act un-behalf of man, prayers is characterized by boldness and power, therefore for you to break out of any form of barrenness you must deploy violence prayer, you must take the bull by it horn cause since the days of john the Baptist till now only the one that take it by force survive the spirit of barrenness.
The man of God concluded that violence prayers bring usual results, violence prayer is the one that demand, what must be, violent prayer take over inheritance because its involve blood and blood brings life.
Diverse of Miracles and Deliverance take center stage at the International Night of Prophesy and Solution, the Generational Prophet of God do what he knows how to do best, destroying altars of barrenness, taking back womb kept on altars holding back miracle babies, over 1million mothers present at the conference and those that participated through Liberation TV and all Grace Nation social handles, receive their instant testimonies, it was all round miracles, deliverance and solution.
The special thanksgiving service of the 2023 harvest of babies' conference come up on 2nd April 2023 at the international Headquarters of Grace Nation Worldwide; plot 8-10 Oshofisan Street off Edozie Street by Ereke bus stop ojodu Berger Lagos Nigeria.by 7am
On behalf of members of Dr Chris Okafor Media Friend, We wish the Generational prophet of God Dr Chris Okafor a wonderful Happy Birthday in Advance as he will be a year older on the 4th of April 2023, Many Happy Returns Sir.